Contact Us
If you'd like to send us an email, please click the button below and we'll get back to you as quickly as possible!
Download Our FREE Songwriting Cheat Sheet!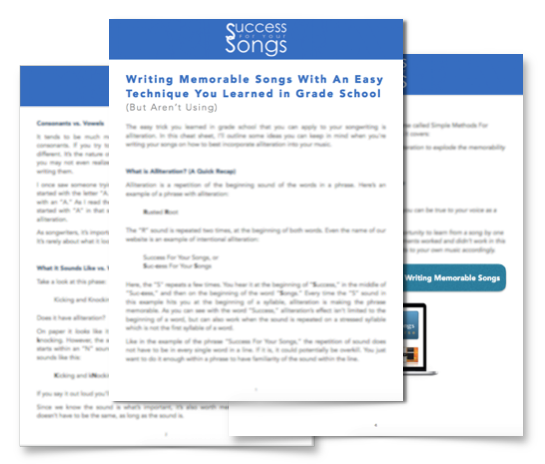 With this free cheat sheet you'll be able to write memorable songs with an easy technique you learned in grade school (but aren't using). It's a method that's as effective as rhyming, if used correctly!
50% Complete - One More Step!
Enter Your First Name and Email Below So I Can Send You Your FREE Songwriting Cheat Sheet:
We value your privacy and would never spam you
Click Like for Songwriting Tips on Facebook!